Now is the time to enjoy summers best peaches! Perfectly juicy and ripe these delicate stone fruits shine in this sweet and savory dish. Serve on a fresh bed of greens or as a bright side dish for your next BBQ.
Spicy Stone Fruit Salad
Serves 6
Ingredients
· An assortment of plums, peaches and nectarines cut into 1-inch chunks. Look for fruit that is still slightly firm but ripe. About 4-6 pieces of fruit total.
· 1 cucumber seeded and diced
· 1 large tomato seeded and diced
· 1 jalapeno thinly sliced
· 2 tbsp. white balsamic vinegar
· 2 tbsp. olive oil
· Salt to taste
· ½ cup feta cheese crumbled
· ¼ cup fresh mint torn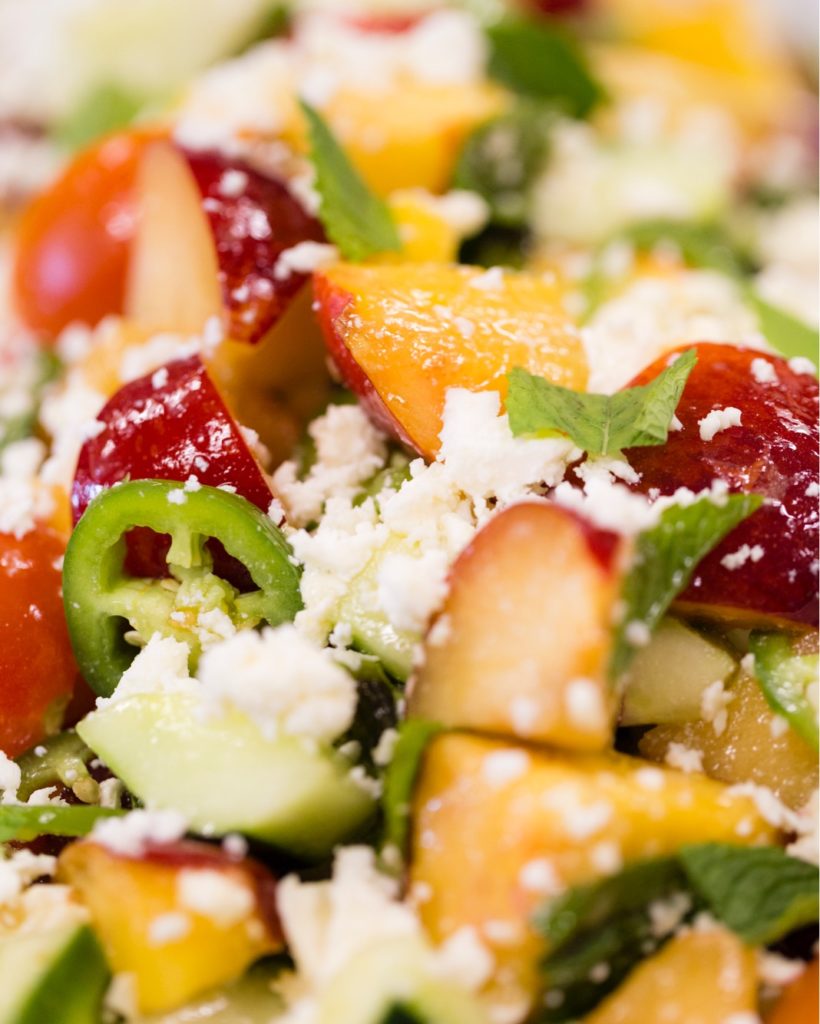 Directions
Combine cut stone fruit, cucumber, tomato, jalapeno, salt, olive oil and white balsamic and let marinate while you cut your mint and crumble the feta.
Gently mix in mint and toss. Add feta at the very end for garnish tossing very gently.
Taste for seasoning, add more salt if necessary and enjoy!