Spring Shaved Asparagus Pasta Salad Recipe
This pasta salad features bright, crisp flavors perfect for spring.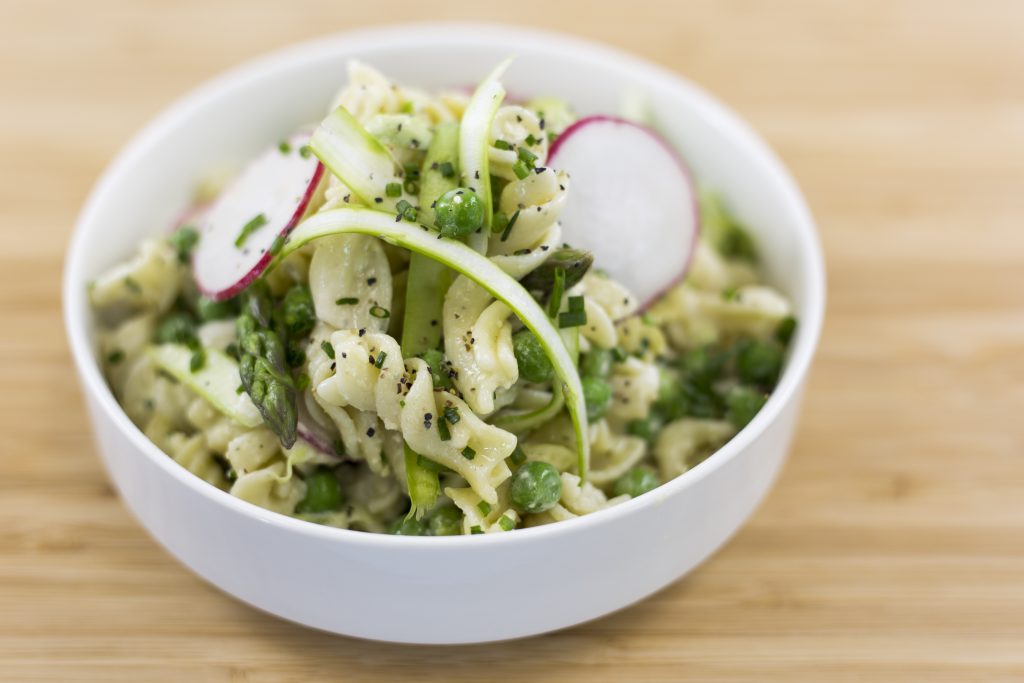 Shaved Asparagus Pasta Salad Recipe
Ingredients
4 cups Carsos Rotini
1 ½ cups shaved asparagus
1 cup green peas, fresh or frozen work just fine
¼ cup radishes very thinly sliced
¼ cup chives, sliced thin
2/3 cup mayonnaise
½ cup grated parmesan
1 lemon juiced
Salt and fresh cracked black pepper to taste
Directions
Cook pasta in boiling salted water until al dente (3-4 minuets).
While pasta cools prepare veggies. Trim both ends of the asparagus reserving the tips. Using a peeler, make long peels along the length of the asparagus to create long ribbons. No need to cook them as they're so thin. Add peas (defrost first if frozen).
Make the dressing by combining the mayo, grated parm and lemon; whisk together.
Gently toss the pasta with the vegetables and dressing.
Season to taste with salt and pepper.