The Football season in upon us and its hard to say if we are more excited for the games or the grub! We have everything you need to take your football spread to the next level this season.
For early games we recommend a breakfast taco bar paired with mimosas. Add bacon, chorizo or even soyrizo to scrambled eggs top with your favorite taco fixings and a drizzle of our smoked salsa verde to take the flavor up a notch.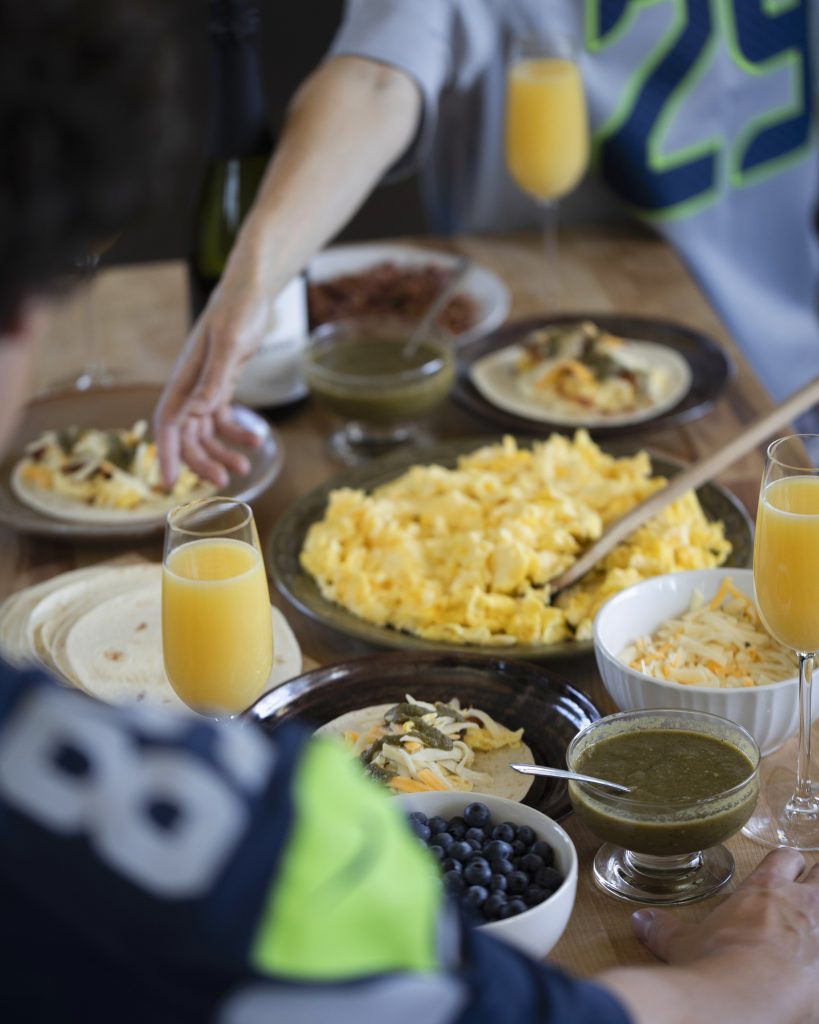 For those afternoon and evening games you can't go wrong with nachos. To nail this football staple its all about the cheese distribution. We've found the best way to achieve this is by adding a layer of cheese to each layer of chips. for ultimate cheesiness top with a liquid cheese sauce. You can easily whip this up at home by melting cheddar cheese, adding a little corn starch and milk. Cheers to a great season and even better food!