Peak Season Washington Peaches
Peaches are at their prime! Which means now is the time to enjoy the sweetest, juiciest peaches Washington has to offer. We are lucky to have some of the world's best peaches right here in Eastern Washington thanks to great growers like Pence and Martin Family Orchards. These family-run farms place the utmost importance on quality, picking from the fruit tree when peaches are ripe and limiting handling to preserve their delicious texture and flavor.
Enjoy these delectable peaches simply fruit-in-hand with juice dribbling down your chin or incorporated into your favorite peach recipes.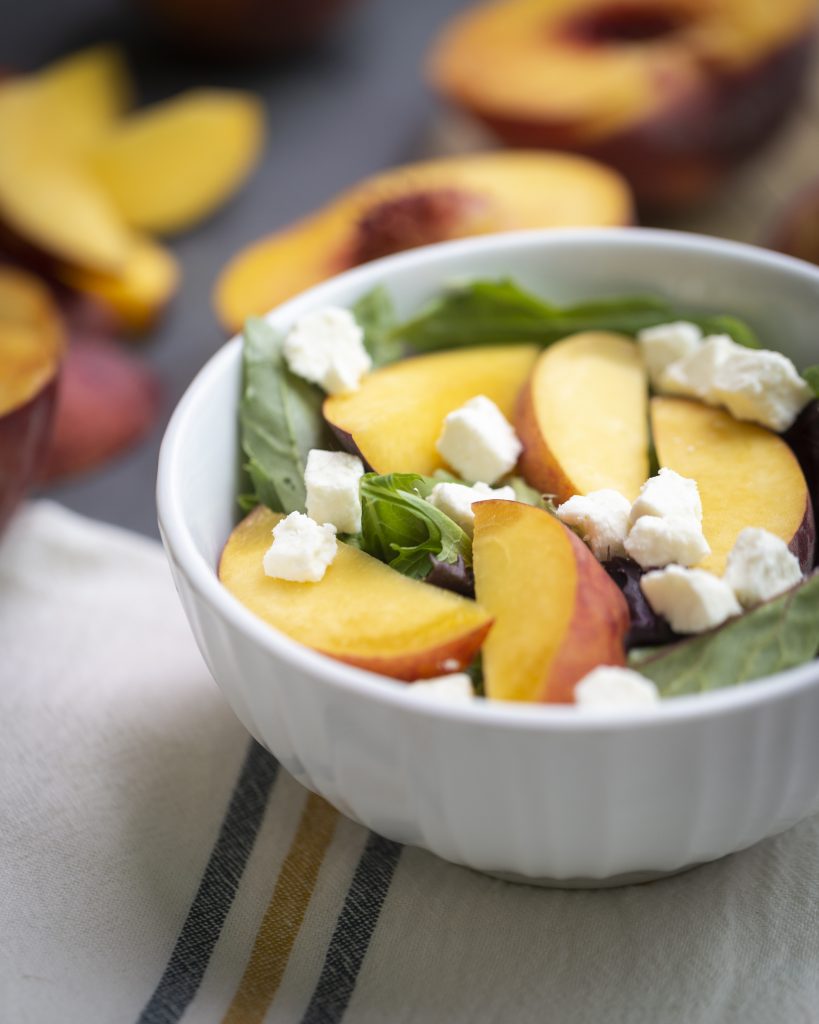 These juicy peaches are delicious on a salad paired with creamy cheese, along side salty meat on a toasted sandwich, or freshly sliced on top of your favorite ice cream.