New Stacey Rozich Designed T-shirts
We are so excited to announce our new Ken's Market and Marketime Foods t-shirts designed by artist, illustrator, and muralist Stacey Rozich! Stacey grew up in Seattle and often stopped in Ken's Market Queen Anne after school. These limited edition t-shirts are available in stores while supplies last!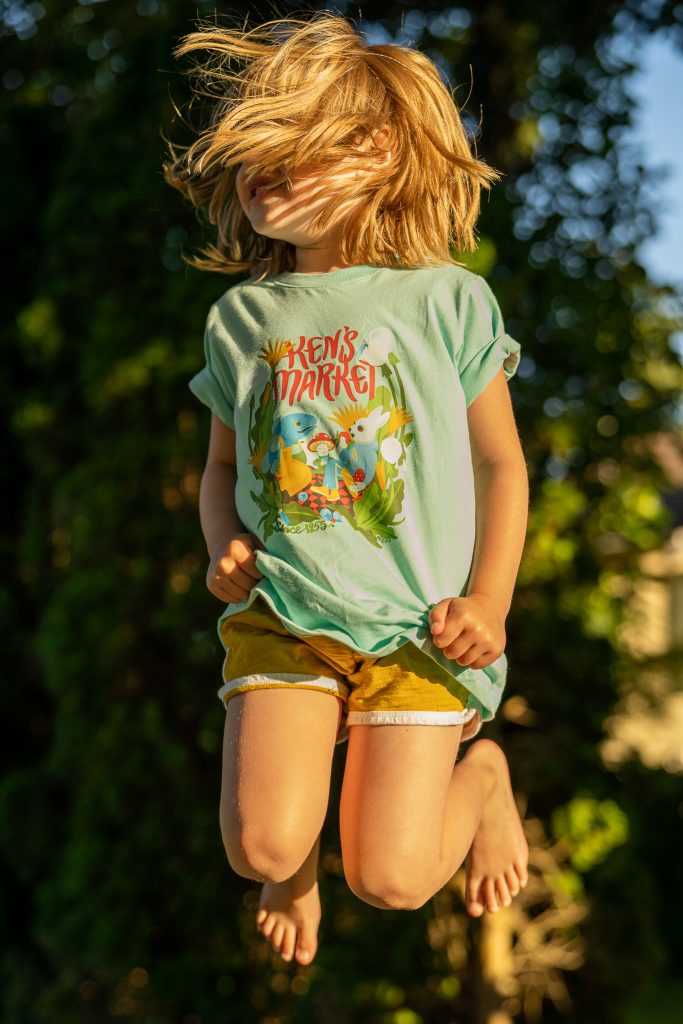 Rozich constructs vignettes in watercolor that combine elements of folklore, medieval religious iconography, and American pop culture. Her storybook world is brought to life through lush patterning, symbolism, and nostalgia. She was born and raised in Seattle and now resides in Los Angeles.