Samish Bay Cheese
Samish Bay Cheese is owned and operated by Suzanne and Roger Wechsler. They farm about 200 acres in the northwest corner of Skagit County, Washington. On the dairy, close to Samish Bay and below Mount Blanchard and the Chuckanut Mountains, they have a mixed herd, mostly Milking Shorthorns. Their grass-green fields of the Skagit/Samish valley are in an environment well-suited to organic farming.
All of their milk, and only their milk, is used to make the cheese, yogurt, and kefir that they produce. Samish Bay Cheese is certified organic by the Washington State Department of Agriculture. They have organic beef, pork, lamb and veal, all raised on the farm.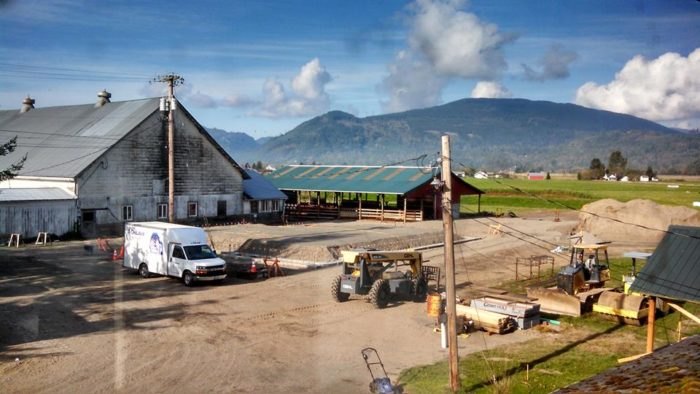 "We are Farmstead cheesemakers: With cheese produced on our farm from the fresh milk of our own herd, with care and attention given to ensure the purity, quality, and flavor of our milk and Artisan, Specialty cheesemakers: Handcrafted, limited production in small batches with detailed attention to quality-conscious traditional cheesemaking methods. Our cheese is ripened naturally, with emphasis on development of characteristic flavor and texture, not using any shortcuts or techniques to increase shelf life at the expense of quality. Our dairy products are all made from organic whole milk, just as it comes from our cows. " – Samish Bay Cheese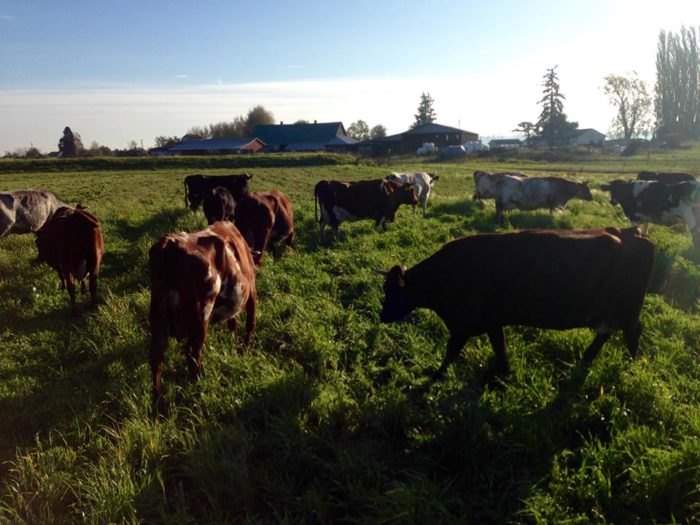 Samish Bay abides by organic regulations and standards, which require 100% organic feed, no hormones or antibiotics, etc. They also give their livestock plenty of access to outdoors. When the fields get too wet, during part of the winter, they keep the cows off the pasture.