Local Company Spotlight: Rogue Creamery
Dedicated to sustainability, service, and creating the world's finest handmade cheese
Inspired by a sense of place for over 85 years, Rogue Creamery draws from the beauty and flavors of Southern Oregon's Rogue River Valley to create organic, handcrafted cheeses that have won international acclaim. But creating the world's best cheese is only part of their mission. They know that business – and cheese – can be used as a force for good. That's why they became Oregon's first public benefit corporation, "B Corp" for short, joining a global movement of companies that are committed to making the world a better place.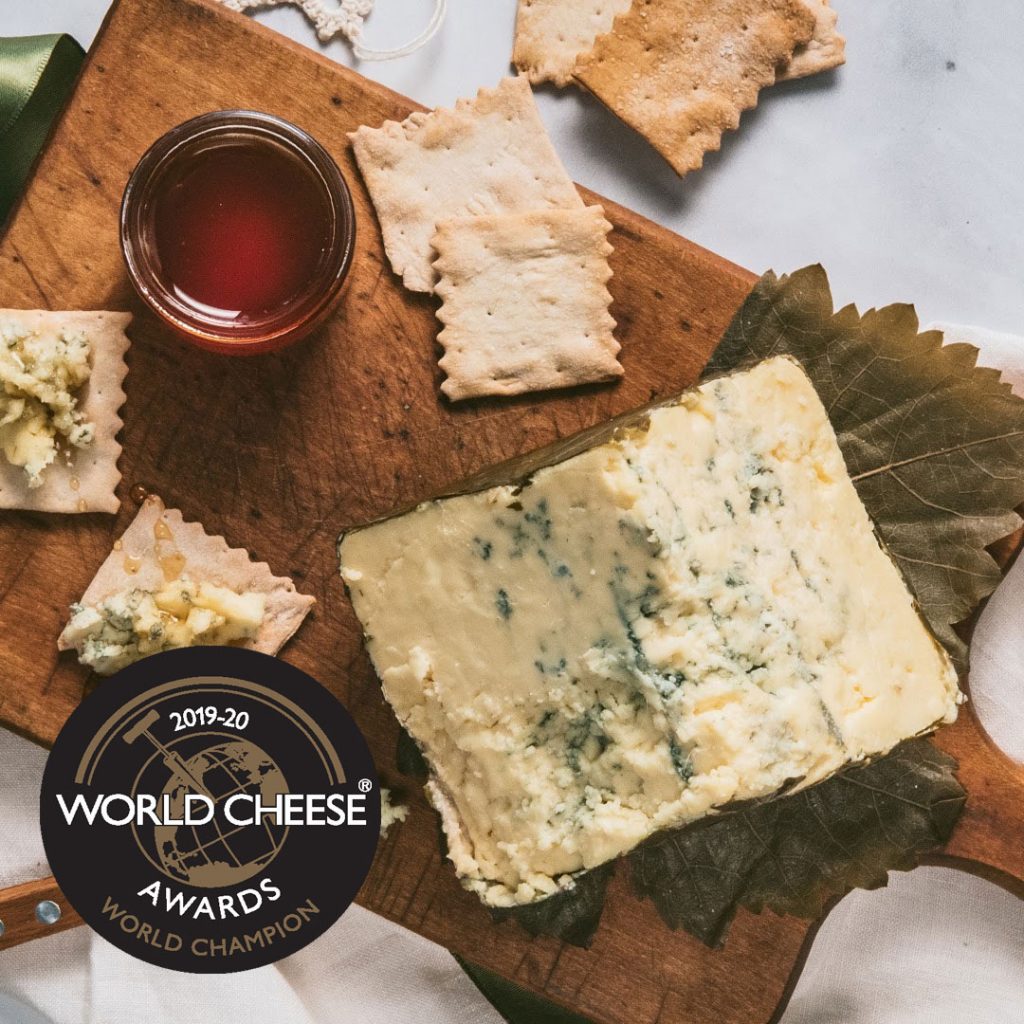 Rogue Creamery Cheeses you will find at Ken's Market
Smokey Blue –
Playfully inspired by Smokey Bear, this American original is cold-smoked for many hours over Oregon hazelnut shells. This process infuses the cheese with unique aromas of barrel-aged vanilla, bread pudding, and candied bacon. You'll taste spicy-sweet flavors of honey, apple, and nectarine, plus a mild "blue" finish.
Crater Lake Blue –
The blue depths of the national treasure for which this cheese is named are reflected in its complex, vibrant, and silky character. Crater Lake is more robust in style than many of their other Blue Cheeses. A favorite of Rogue Valley locals!
Oregonzola –
They bring Italy to Southern Oregon in this delightfully creamy blue. Its mild, savory flavors and a soft-yet-crumbly texture are reminiscent of classic Gorgonzola, while hints of malted grains and sweet cream set it apart as distinctively "Rogue."
Oregonzola is made with Certified Organic Raw Cow's Milk, sourced 100% from their Dairy Farm in Grants Pass, OR.
Caveman Blue –
A favorite of cheese mongers and connoisseurs, organic Caveman Blue is a favorite choice for a cheese platter. A natural rind allows this cheese to release moisture while cave-aging, developing a fudgy, creamy texture with earthy notes of shitake mushroom, sweet golden beets, brown butter, and moderate "blue" flavor.
Rogue River Blue –
As fall comes to the Rogue Valley, cooler temperatures and wet weather bring renewed growth to the pastures. This is when their cow's milk is at its best – and it's only during these months that we make our limited edition, seasonal Rogue River Blue – a cheese named 2019/2020 World Champion at the World Cheese Awards. After 9 to 11 months of careful tending in their aging caves, their team hand-wraps each wheel in organic, biodynamic Syrah grape leaves that have soaked in pear spirits.